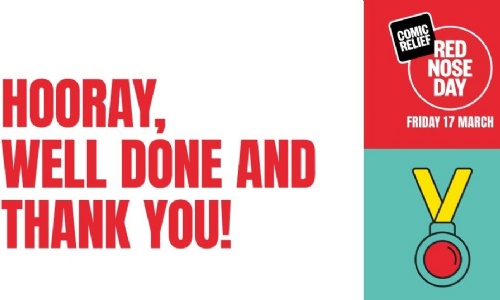 On Friday 17th March, we supported Comic Relief's Red Nose Day campaign. This year's theme was 'Dress up for joy and make others smile' and the children took part in activities to raise awareness and promote acts of kindness towards themselves as well as others.
For Red Nose Day the children dressed up in outfits that made them happy. The staff dressed in different team colours and the children then had to guess that they were when all added together. We had suggestion such as fruits, a picture and then the penny dropped that we were the rainbow. The children then joined in with the rainbow.
There were lots of children showing off their talents in their own classrooms, we even had a song written and performed by a year 3 pupil.
to find out more about Red Nose Day, you can visit https://www.comicrelief.com/rednoseday
the school raised £116.50!
50% of the money raised will also be going to the Red Cross Turkey/Syria Appeal - you can find more about this here