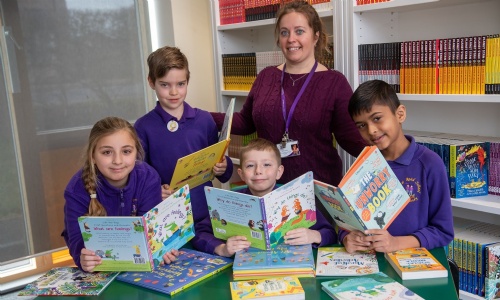 Cambridgeshire housebuilder makes generous donation to our school
Cambridgeshire developer Barratt Homes has donated a range of books to New Road Primary School for World Book Day (Thursday 2nd March 2023).
Pupils at New Road Primary and Nursery School, which is close to the housebuilder's Whittlesey Lakeside development in Whittlesey, have received a number of children's mental well-being reading books to support them with independent reading, and to teach them the importance of their mental health.
World Book Day is celebrated to inspire reading among children. Its mission is to promote reading for pleasure and education, offering every child and young person the opportunity to have a book of their own.
The global event aims to promote reading and sharing of stories among children of all ages.
Rob Litten, Executive Headteacher at New Road Primary and Nursery School, said: "We are very grateful for this very generous gift. We work hard to help children feel happy and safe - the books will certainly help us to do that!"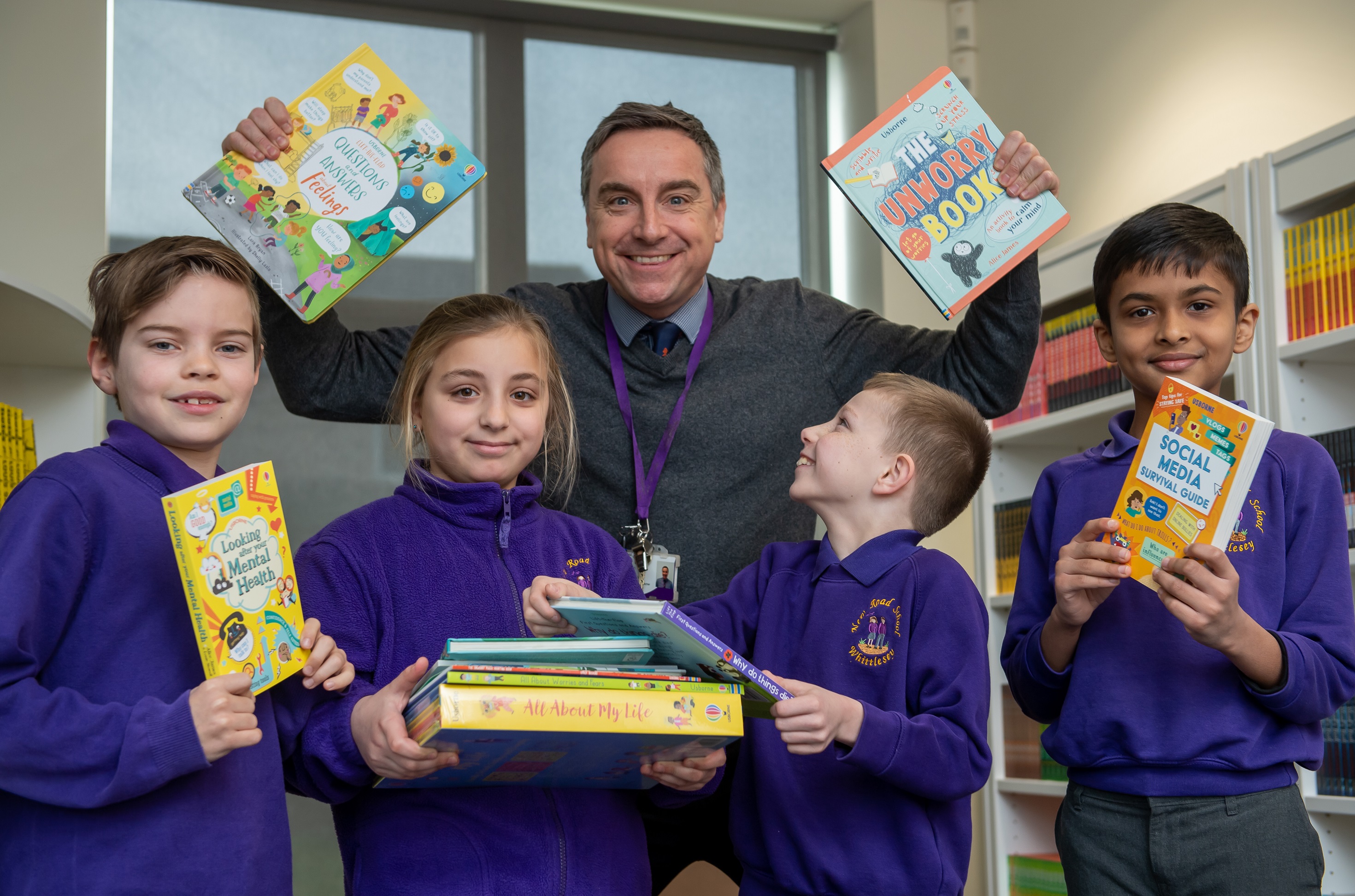 Titles such as 'The Unworry Book' by Alice James, 'All About Feelings' by Felicity Brooks and 'Why am I afraid?' by Katie Daynes were among the books donated.
Many of the books include interactive features to help the children express their feelings and relieve anxiety.
Will Phair, Sales Director at Barratt Homes Cambridgeshire, said: "As a leading developer, it is really important that we support the community in the areas in which we build.
"Increasingly so we are becoming more aware of the importance of good mental health, so it is great to see New Road Primary and Nursery School working hard to support its pupils in and out of the education environment, and we are happy to support them."